Monterey Restaurants for Fine Dining in California
For fine dining and the best food on the Monterey Peninsula in the Monterey Bay area and Pacific Grove.
Featured Restaurant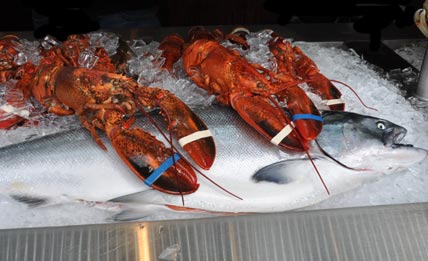 Grotto Fish Market
Monterey restaurants including Moss Landing, Pacific Grove Restaurants, Pebble Beach and Seaside) are featured with extensive photos of cuisine and restaurant interiors. Each Monterey feature includes a description of the restaurant, complete menus, special services offered, Monterey maps, specific restaurant maps, and contact information. Coupons for Monterey restaurants include offers such as complimentary appetizers, desserts, and half price wines.
Copyright Restauranteur, 1997-2014. All rights reserved. Trademarks and copyrighted materials are the property of their respective owners. All images Copyright © by Beyond 21 Inc. unless otherwise noted. Any commercial use of the images presented on this website is strictly prohibited unless prior approval has been granted by Beyond 21, Inc.